Grow and retain alumni-donor with Mikan Insights
We offer a fully hosted modern, intuitive, and simple Insights as a Service (IaaS) cloud solution purposefully built for alumni-donor organizations.
How to grow your association:
Rich data at your fingertips
Alumni-Donor IaaS allows your team to dive deep into attributes, characteristics, and trends, making it easy to boost alumni-donor engagement and retention.
---
One-click insights
All it takes is one click to load and turn all your alumni-donor data into analysis-ready insights.
Scales as you grow
Our IaaS platform is designed to grow with you, based on the rate of enablement.
Get started faster
Hosting, licensing, data preparation and analytics development prepared for you.
Enriched insights
Enriched insights by integrating AMS data, non-AMS data and benchmark data.
Get started with Alumni-Donor IaaS and grow your alumni-donor organization:
Built for alumni-donor organizations
Our Alumni-Donor IaaS platform is built for alumni-donor organizations to analyze alumni-donor join, engagement and retention data to allow deep insights into all touch points of the membership cycle.
Alumni-Donor IaaS opens the door to accurate and alumni-donor-focused planning, strategies and programs.
Meet the team
We partner with you for the long haul. Let us steer your organization toward smart investment; to expand at the pace of adoption.
Our Clients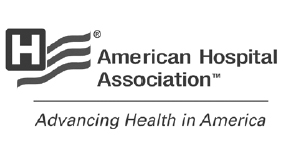 Cost-effective pricing
We offer four subscription tiers to bring IaaS to your business affordably.
Insights on past activity

Data sharing with partners

Everything in PROFESSIONAL plus:

Deep insights on active data from current member activity.

Everything in GROWTH plus:

Deep insights on potential activity from your users based on ML prediction models.

GET STARTED TODAY!

Do you have analytics needs that do not quite fit our standard Plans?

Are you simply looking to have your data & analytics prepared and hosted for you?

Then, this plan was created for you!
Get a demo of Information as a Service
Get your personalized demo of our Information as a Service platform.
In your demo, we show you:
How member Information as a Service packages and analyzes your data
How our predictive insights help your future marketing
What's possible with actionable insights on hand
The ease of use and efficiency of Information as a Service
Complete the form to get your free Information as a Service demo!
Don't need a demo? Start a free trial or view pricing below: